Good morning, akachan!
from click opera, posted over 5 years ago
Kahimi Karie -- musician, singer,
blogger
, essayist for
Mayonaka
(she has a text in the current issue), star... and now mother! At the end of last week Kahimi (who earlier this year
married tap-dancer Kazunori Kumagai
) gave birth to a baby daughter.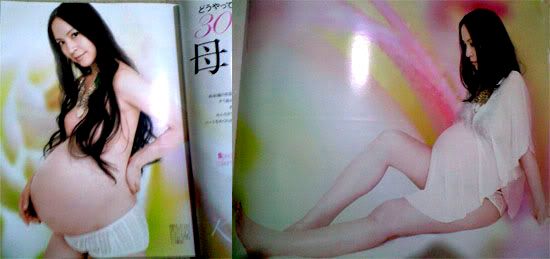 On our way to eat with friends (a big group of Malaysians and Japanese, plus one Malaysian-Japanese baby) at an Okinawan restaurant in Osaka last night, we saw copies of the new
Crea magazine
, hot off the presses, and featuring these photos of Kahimi pregnant. The pictures join images of
Nobuko Hori
and
View complete article on the original site. 2851 views